The worlds comfiest chair for my computer has arrived. It's incredible, looks beautiful and will support my rear for those long gaming hours which I have become so used to.
The Kashmir is actually incredibly comfortable. It's actually like a sofa, but .. on a chair? Feels so much better than the other chair I used to sit on. The one which had eroded away from all of it's wear over the past 6 years.
Here are compassion pictures.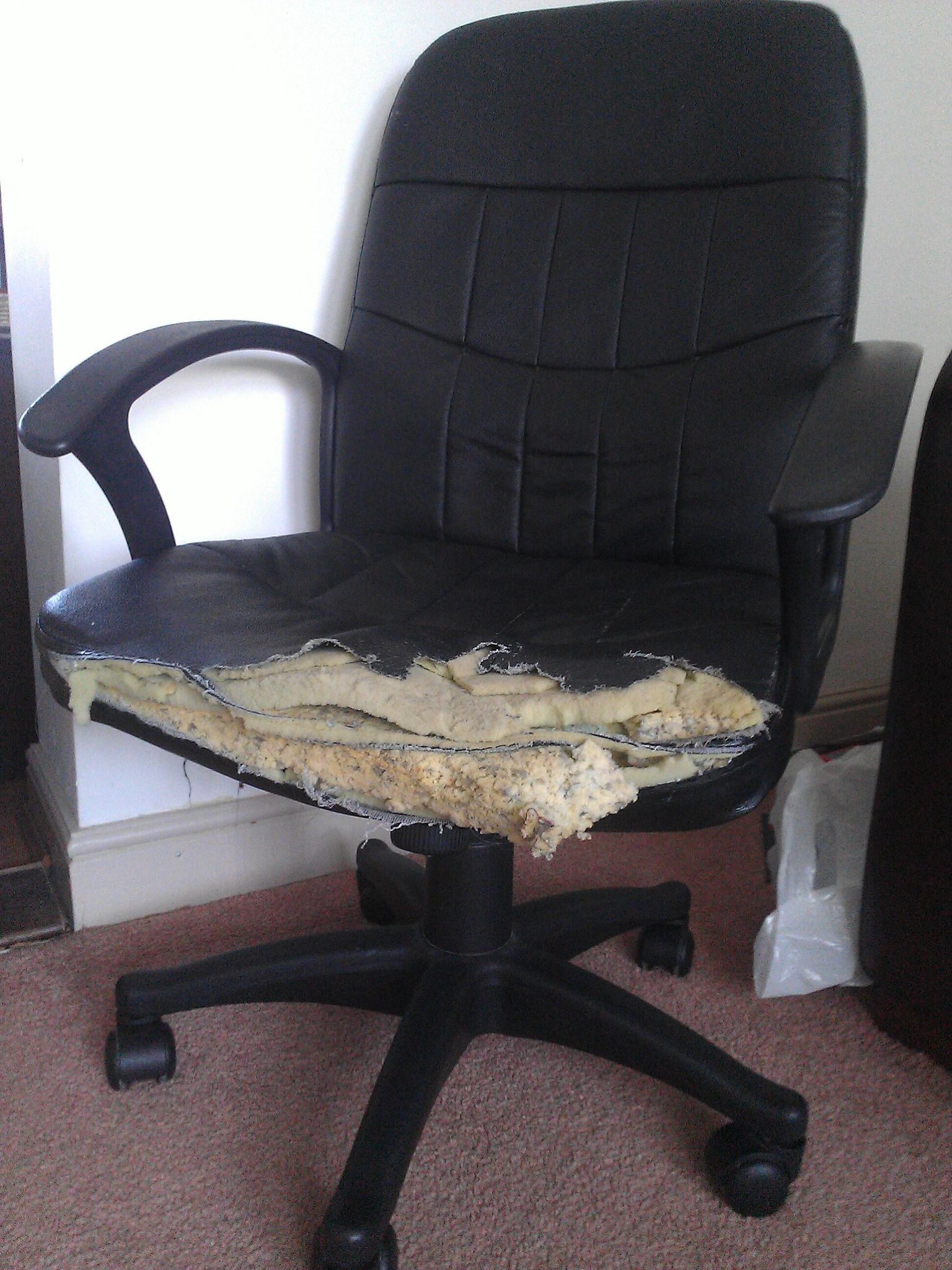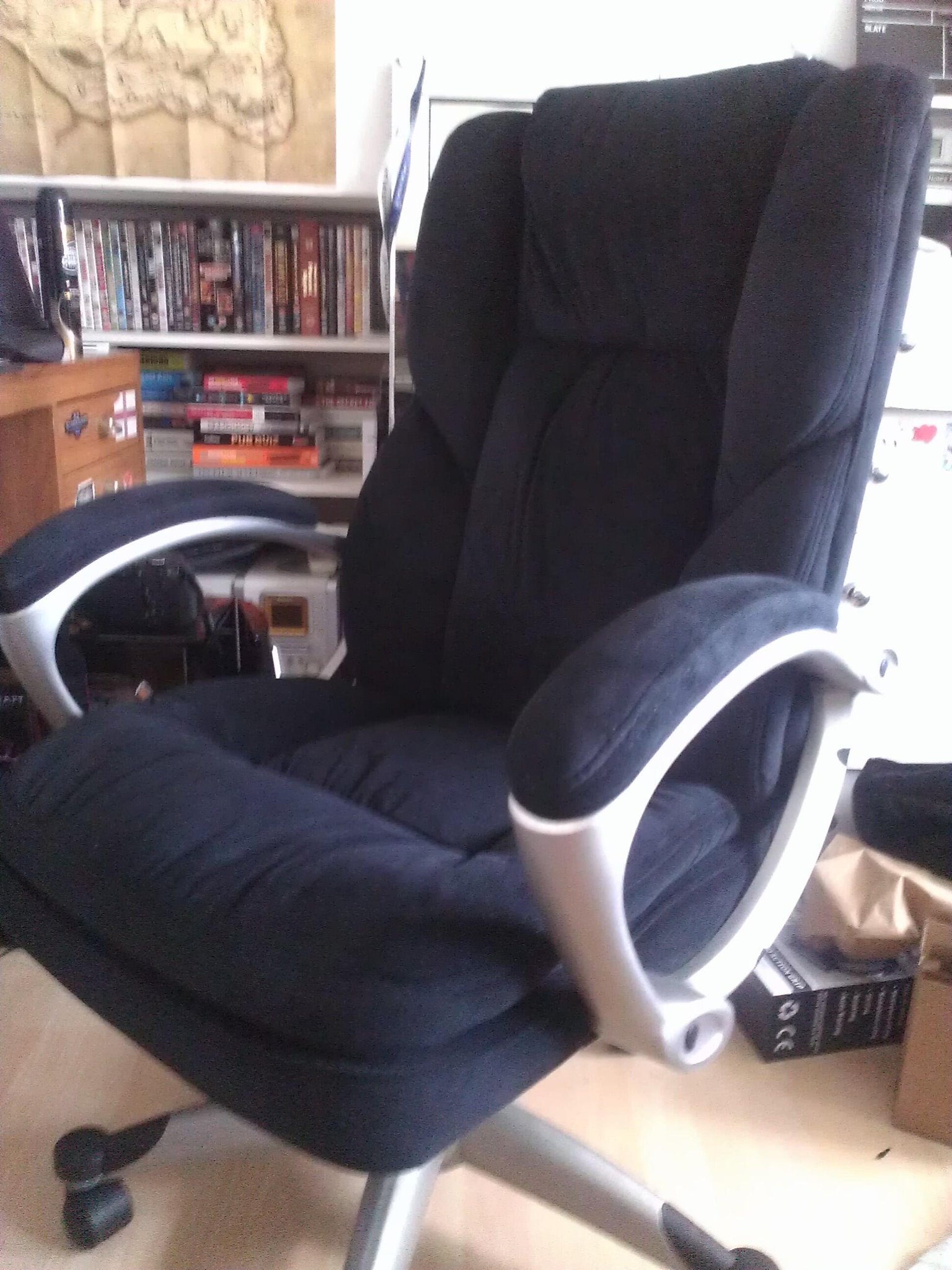 That being said it did take me over an hour and a half to actually put together because i'd put the arms on the wrong side (woops). Many-a swear word later and after a quick re-evaluation of the situation we managed to get it all fastened together.
It's a one year late graduation present from my parents, but I didn't want to rush in to anything I wasn't 100% happy with, and I am so glad I picked this chair.